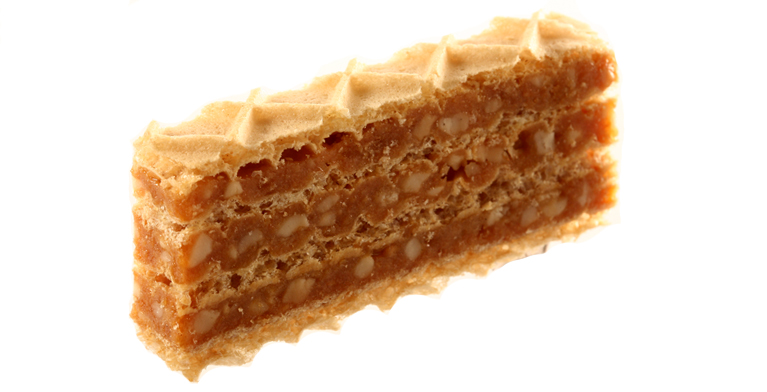 Griliaj Cake
Griliaj cake
A classic and yet so current recipe!
A handmade pastry product, always up to date. According to the recipe, it contains fried peanuts in burnt sugar cream.
It is a natural product without preservatives or additives, without artificial dyes.
Ingredients: wafer sheets, eggs, hazelnuts, vegetable fat, biscuits, sugar.
Store well over time, in the original packaging, in a dry and cool place.
Nutritional values per 100 g:
Energy - 443,11 Kcal.
Fats- 8,65 g.
Saturated fatty acids - 3,12 g.
Carbohydrates s - 71,92 g.
Sugars - 37,65 g.
Proteins - 8,62 g.
Salt - 0,17 g.
---
How we produce them
Our master pastry chef takes care of the caramel filling cream. Once the cream is ready, it is poured in a frame over a layer of wafer sheets, layer after layer. It is then covered with a new layer of wafer sheets at the end and allow to cool.
Being a handmade product, it receives the full attention of our team.