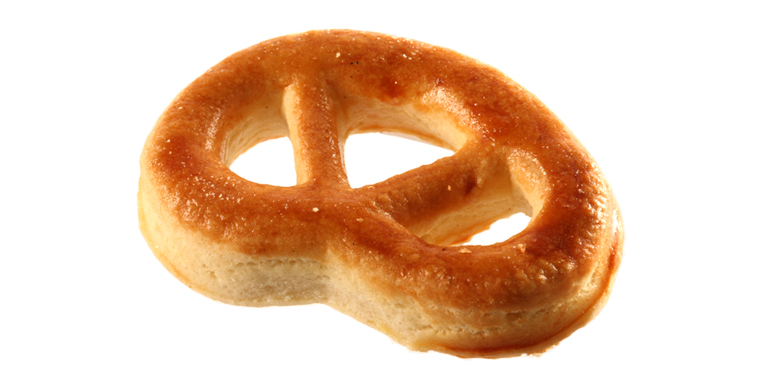 Pretzels
Pretzels
Always classic!
A handmade pastry product, straight from grandma's kitchen! It is produced with egg glaze for an increased gloss, and a version without egg, for fasting.
It is a natural product, without preservatives or additives and without artificial dyes.
Ingredients: white wheat flour, egg, vegetable fat, salt, vinegar, improver, yeast, water.
Store well in time in the original packaging, in a dry and cool place.
Nutritional values at 100 g:
Energy - 596,16 Kcal.
Fats - 29,88 g.
Saturated Fatty Acids - 12,13 g.
Carbohydrates - 56,34 g.
Sugars - 2,86 g.
Proteins - 8,32 g.
Salt - 1,26 g.
---
How we produce them
Our master pastry chef takes care of the composition of the dough. After the dough is ready, it is spread on a wooden surface and the specific shape of the pretzel is cut with a specially built punch. The master chef places the pretzels on baking trays and serve them with a thin layer of egg yolk and then the pretzels are baked.
Being a handmade product, it receives the full attention of our team.
It is baked in the latest generation ovens to have a good control of the final product.