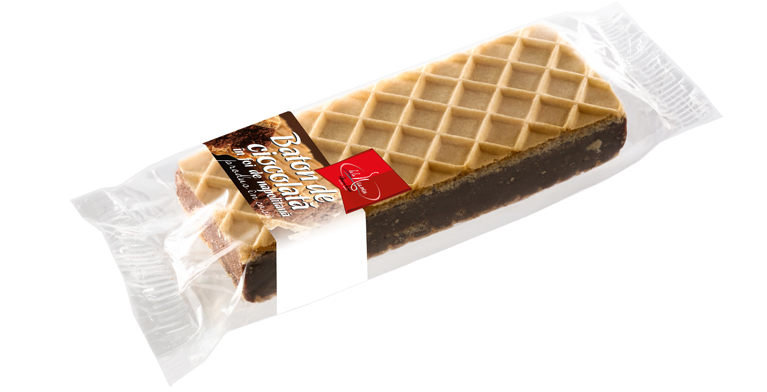 Homemade Chocolate Bar in Wafer Sheets
Homemade chocolate bar in wafer sheets
The taste of childhood!
A handmade pastry product, which reminds us of the tastes enjoyed as a child.
It is a natural product, without preservatives or additives, without artificial dyes. Store well in time in the original packaging, in a dry and cool place.
Composition: wafer sheets, milk powder, vegetable fats, cocoa, sugar, water.
Nutritional values at 100 g:
Energy - 457,76 Kcal.
Fats - 11,22 g.
Saturated Fatty Acids - 6,49 g.
Carbohydrates - 68 g.
Sugars - 53,31 g.
Proteins - 9,42 g.
Salt - 0,63 g.
---
How we produce them
Our master pastry chef prepares the homemade chocolate from natural ingredients. When the chocolate mass cools but is moldable, it is poured into a mold over a wafer sheet at a set thickness and then it is covered with another wafer sheet and let to rest. The chocolate is then cut to the size set for the weight and packed individually.
Although it seems a simple process, the necessary attention and experience of the pastry chefs is the key to the end result.