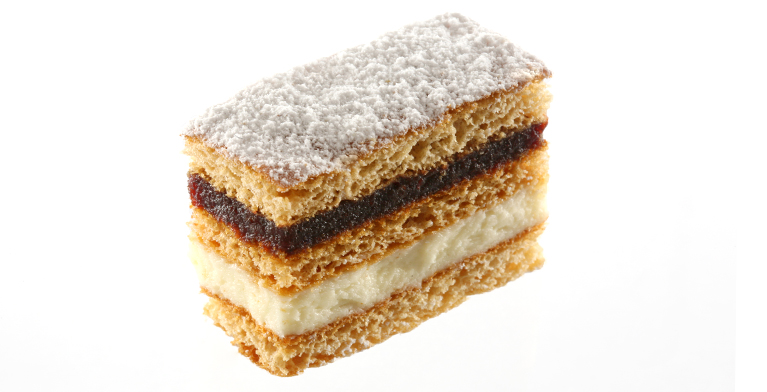 Honey Bee Cake
Honney Bee Cake - Available soon!
A very appreciated classics!
A handmade pastry product, always up to date.
According to the recipe, it contains a cream of bee honey with lemon and jam. It is a natural product without preservatives or additives, without artificial dyes.
Ingredients: white wheat flour, margarine, sugar, baking soda, honey, milk, semolina, lemon essence, jam.
Store well over time, in the original packaging, in a dry and cool place.
---
How we produce them
Our master pastry chef takes care of the filling cream. Once the cream is ready, it is poured in a frame shape over a layer of pre-baked top. It is then covered with a new layer of countertop and then lay a layer of jam. A new layer of top ends the cake which is finally powdered with sugar.
Being a handmade product, it receives the full attention of our team.