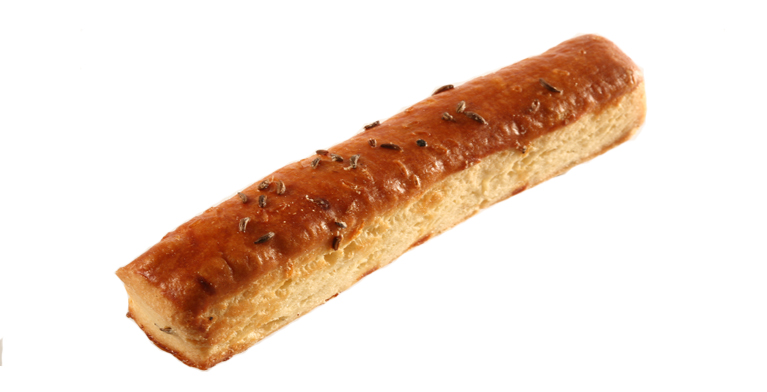 Saltin crackers with cumin
Saltin crackers with cumin
A handmade pastry product appreciated by our customers, a crunchy joy.
It is a natural product without preservatives or additives, without artificial dyes, and the specific taste is given by the quality of the ingredients used.
Ingredients: white wheat flour, egg, vegetable fat, salt, cumin, vinegar, improver, yeast, water.
Store well in time in the original packaging, in a dry and cool place.
Nutritional values at 100 g:
Energy - 539,33 Kcal.
Fats - 31,68 g.
Saturated Fatty Acids - 13,03 g.
Carbohydrates - 52,73 g.
Sugars - 3,59 g.
Proteins - 10,81 g.
Salt - 1,31 g.
---
How we produce them
Our master pastry chef takes care of the dough. Once the dough is ready, it is rolled to the desired thickness to be cut. The resulting baguettes are placed on the baking tray and sprinkled with egg and sprinkled with cumin.
Being a handmade product, it receives the full attention of our team.