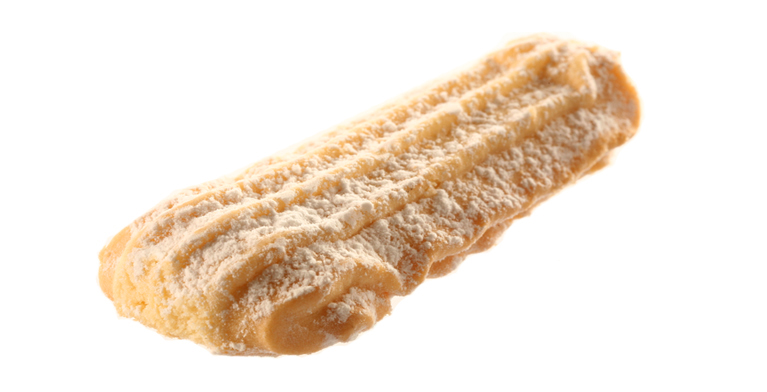 Ladyfingers
Ladyfingers
Simple and good!
A handmade pastry, simple and tasty.
It is a natural product, produced without preservatives or additives, without artificial dyes and is sifted with powdered sugar.
Ingredients: white wheat flour, egg, vegetable fat, sugar, lemon flavor.
Store well in time in the original packaging, in a dry and cool place.
Nutritional values at 100 g:
Energy - 560,79 Kcal.
Fats - 25,32 g.
Saturated Fatty Acids - 10,88 g.
Carbohydrates - 57,96 g.
Sugars - 22,66 g.
Proteins - 11,23 g.
Salt - 0,20 g.
---
How we produce them
Our master pastry chef takes care of the cookie batches. After the dough is ready, it is poured into the specific form of biscuit on the baking trays, after which it is put in the oven. Being a handmade product, it receives the full attention of our team.
It is baked in the latest generation of ovens to have a good control of the final product.